You may know Dublin, OH as the home of the largest three-day Irish festival on the planet but this community is much more than its rich Irish heritage. It's contemporary entertainment, shopping, and restaurants blended with attractions that pay homage to their Irish ancestors. Today, we're sharing some of our favorite things to do while in Dublin, Ohio.
Matt the Miller's Tavern Sunday Brunch
6725 Avery-Muirfield Drive
Dublin, OH
On Sundays, we brunch. Lucky for us, Matt the Miller's Tavern is what brunch dreams are made of. Every Sunday they offer a brunch buffet equipped with just about every brunch food your heart could ever desire. It has an omelet station, bacon, hash browns, Belgian waffles, eggs benedict, fried chicken, shrimp & grits...we'd continue but it's making us too hungry!
Field of Corn
4995 Rings Road
Dublin, OH
Chances are if you've driven past this field of concrete objects, you've done a double take to confirm that yes, those are in fact 8 feet tall ears of corn. Completed in 1994, this art installation consists of 109 ears of concrete corn aligned perfectly in a grassy field. The site was once a farm to several hybrid corn species and is intended to remind visitors of Dublin's agricultural heritage. It also makes for a unique photo opportunity!
Tucci's
35 N High Street
Dublin, OH
If you're looking for an extensive wine list, great food, and live music, look no further; Tucci's is the place for you. Located in the heart of Historic Dublin, Tucci's menu is a combination of steak, seafood, pasta and much more. We recommend trying the Sesame Walleye or Ahi Tuna Stack!
Pokebap
7561 Sawmill Road
Dublin, OH
Pokebap is serving up one of the latest food trends: poke bowls. Now the question becomes, what exactly is poke? Let us tell you. It is traditionally a Hawaiian dish that refers to chunks of raw, marinated fish. The protein is served over rice and topped with vegetables and flavorful sauces. You can choose one of their specials or choose your own protein, toppings, and sauces for a completely customizable experience.
Dublin Springs Park
20 South Riverview Street
Dublin, OH
Located along the Scioto River, Dublin Springs Park provides a variety of activities to satisfy the outdoorsman in everyone. Hang out in the gazebo and enjoy the sound of the current rush by below you or get some exercise walking or running along their trails. Bring your fishing pole and utilize the fishing access. When you're done, head to another one of our favorites, Vitality Juice and Smoothie, for a healthy snack; it's just a quick 2 minute walk away!
Vitality Juice and Smoothie
22 S High Street
Dublin, OH
Whether you're trying to counteract that XL pizza you devoured last night or just make healthier eating choices, Vitality Juice and Smoothie is your answer. Nestled in Historic Dublin, Vitality is serving up fresh, delicious, and nutritious juices and smoothies that will nourish your body. Feeling fancy? Turn that smoothie into a smoothie bowl with three toppings of your choice.
Duck Donuts
7717 Sawmill Road
Dublin, OH
It only seems fair that we follow our Juice and Smoothie pick by a not-so-healthy favorite: Duck Donuts. Their secret is their made-to-order donuts; it all begins with a signature vanilla cake donut, made the moment you order. From there, the power is in your hands. Start with a coating, then add a topping, and finally finish with a drizzle. We suggest coating it in maple glaze, adding chopped bacon, and drizzling hot fudge. Yum!
16-Bit Bar+Arcade
6564 Riverside Drive
Dublin, OH
16-Bit is putting a modern day twist on the traditional arcade with over 40 classic arcade games to choose from along with old-school cocktails and a large beer selection. The best part? All games are free. So grab a "Patrick Swayze" aka gin, simple syrup, lime juice, ginger beer and mint and get your name added to the leaderboard.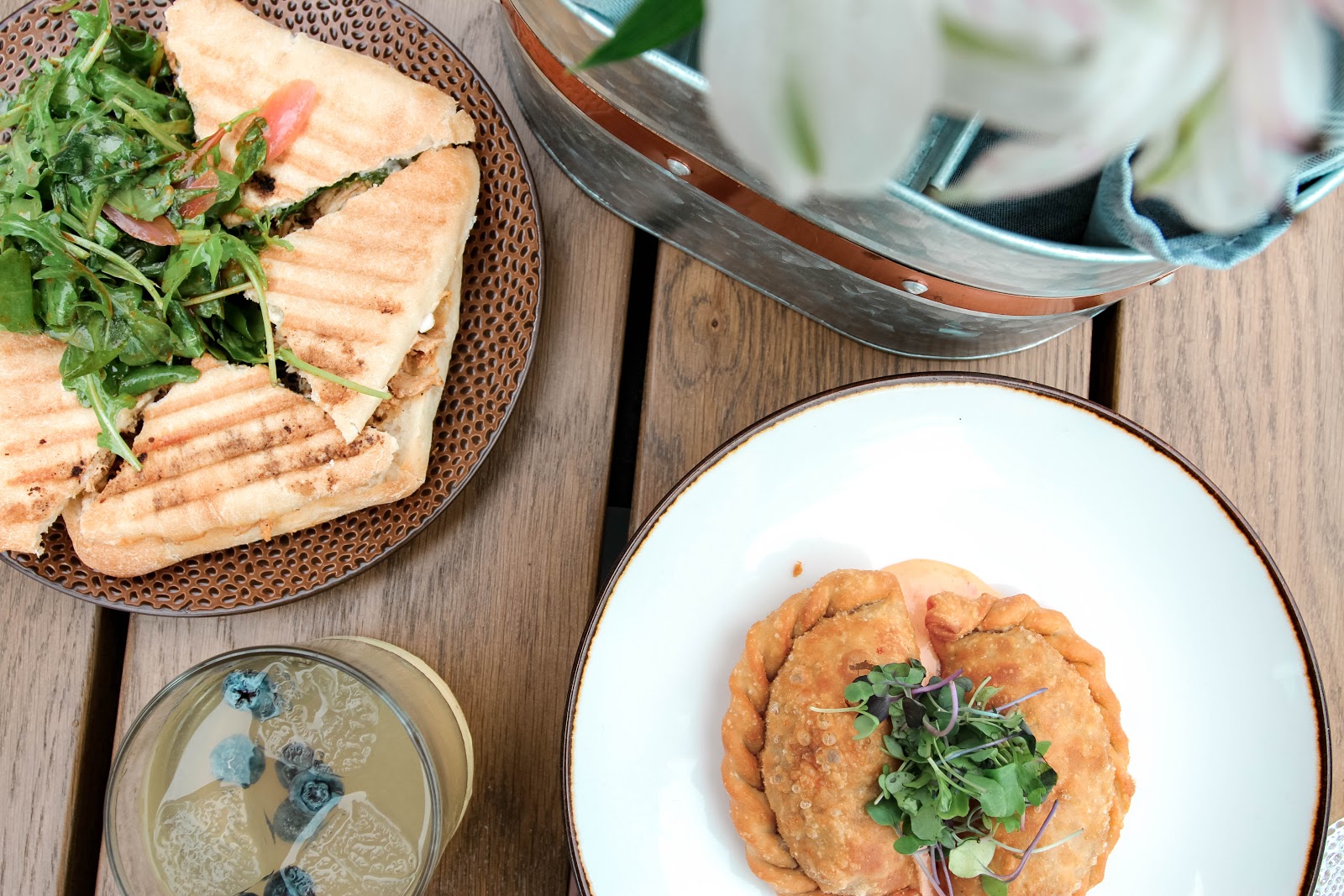 Vaso
6540 Riverside Drive
Dublin, OH
If you're looking to enjoy a meal while looking upon the stunning views of Dublin, we suggest trying Vaso. Located on the rooftop of the AC Hotel, you'll get a panoramic view of the city along with Spanish small plates, cocktails, wines & craft beers. Get there early to claim one of the coveted seats around one of their fire pits.
Johnson's Real Ice Cream
55 W Bridge Street
Dublin, OH
Family-owned and operated since 1950, Johnson's Real Ice Cream has been producing quality ice cream in our very own Bexley, Ohio for over 65 years. Luckily, you don't have to drive all the way to Bexley to get yourself a sweet treat. Just head to their location in Historic Dublin to grab a scoop. We recommend trying the Salted Caramel Choco Pretzel Trap!
Did we miss one of your favorite places in Dublin? Share it with us on social at @lifestylecommunities!