Located between the hustle and bustle of Downtown Nashville and the serenity of the Great Smoky Mountains lies Murfreesboro, Tennessee, a charming community home to Middle Tennessee State University. This vibrant city has a lot to offer, including local boutiques and specialty stores, a unique craft brewery, and plenty of historic sites for all the history buffs out there. With so much to do, it can be hard to narrow down your choices on a Saturday spent in the city. So, we did the hard work for you. Here are some of the must-visit sites in and around Murfreesboro.
WHAT TO DO
Mayday Brewery
Mayday Brewery opened in 2012 under the watchful eye of owner and longtime Rutherford County resident, Ozzy Nelson. This family business truly prides itself in bringing a sense of community to everything it does, and that's evident as soon as you step through the doors.
In addition to some really good beer (the Boro Blonde is a favorite), this spot regularly hosts everything from karaoke and music festivals to food trucks and yoga.
Batey Farms
If you're looking for a way to enjoy some time outdoors, check out Batey Farms. Although primarily a hog farm, pick your own strawberry and blueberry patches are open during the summer months. Don't forget to stop by their on-farm retail store on your way out to pick up some of their pork products along with local cheeses, honey, jams, and eggs.
Shop at Locally-Owned Favorites
Trendy Pieces on the historic square of Murfreesboro is a good place to start, featuring women's apparel, handcrafted jewelry, candles, shoes and handbags, and more. It's also located in the oldest building on the square - built in 1810.
Once you've filled your bags there, try Tiffany Lane, just a quick 10-minute drive to the northwest. A favorite with locals and visitors alike, the shop offers dresses, tops, shoes and accessories. This boutique is also family-owned, opening its doors to the public in November 2013.
Stones River National Battlefield and Cemetery
Visit Stones River National Battlefield and Cemetery for a first-hand look at the location of the Battle of Stones River. Tours of the battlefield are self-guided and allow you to explore this key battle of the Civil War. Better yet, the park is free and open from sunrise to sunset, giving you plenty of time to walk around and learn more about the site.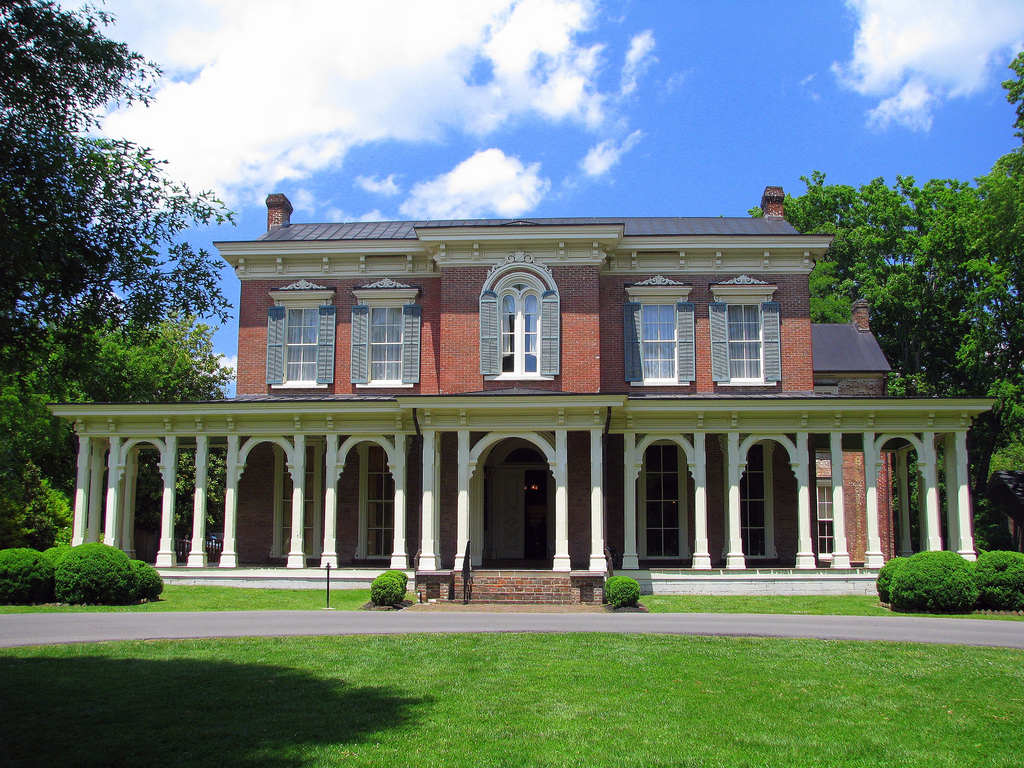 Oaklands Mansion
While you're in a historic mood, head over to the Oaklands Mansion for a tour of the historic plantation home. Built in the early 1800's, the home was the primary residence of Dr. James Maney and Sally Murfree Maney. Sally's father was Revolutionary War Colonel Hardy Murfree, for whom the town of Murfreesboro is named. If you're in the area during the holiday, make sure to pay the mansion a visit as it is adorned in festive decorations.
WHERE TO EAT
The Goat
The Goat is a lively social space dedicated to bringing people together. With a community-inspired menu, crafted cocktails, a wide range of local bourbons & brews, live music performances, sand volleyball leagues and community events, there's always something new to discover.
The Alley on Main
Specializing in fresh steaks, seafood, pasta, and most importantly desserts, The Alley on Main is serving up fresh made meals as good as your Mom made. You can't leave without trying their cobbler with a scoop of vanilla ice cream on top.
Hattie Jane's Creamery
Hattie Jane's Creamery is serving up inspired ice cream in an array of creative flavors, utilizing seasonal and local ingredients. If you're looking for the ultimate sugar rush try pairing your favorite ice cream with Hattie's Unicorn Hot Chocolate. It's white hot chocolate, house made vanilla whipped cream, unicorn poop marshmallows, unicorn barf sprinkles and waffle unicorn horn.
That should do it for your Saturday in Murfreesboro! Some history, good food, drinks, and end-of-the-day shopping - sounds like a day well-spent to us. As always, feel free to share your favorites with us on Instagram and Facebook, @lifestylecommunities. We're always looking for new things to do.