Once home to European immigrants in the mid-19th century, today Germantown is a historic community located just a few blocks from Downtown Nashville. With acclaimed restaurants in Victorian style buildings, coffee shops along brick sidewalks, and locally-owned boutiques, Germantown has quickly become a can't miss neighborhood in Nashville.
We hit the streets of Germantown to uncover all the hidden gems, local favorites, and underrated spots tucked away in this historic area. Today, let's do it like the locals do.
Steam Boys
1200 2nd Ave N
Nashville, TN
A new resident to the Germantown area, Steam Boys is serving up fast casual Chinese comfort food. The menu focuses on bao, dumplings and noodle soups. Just because it's brought to your table quickly, doesn't mean they skimp on flavor or freshness. The beef noodle soups take up to 10 days to make in order to achieve their flavorful broth and the dumplings are made by hand daily.
Insider's Tip: Order the Hot Dumpling Bowl with extra sichuan pepper sauce.
CODE
100 Madison Street, Suite 119
Nashville, TN
Ready to get your sweat on? Head to CODE for one of their group fitness classes available 6 AM and 6 PM on weekdays and 9 AM on Saturdays. CODE workouts are made up of functional fitness movements designed to challenge, develop and build your strength, both inside and out. Don't think you're ready yet? Don't worry! CODE is for everyone, and the CODE coaches create a welcoming environment where any movement can be modified for beginner or advanced skill levels. Their goal is simply to help members move better, so all paces are welcome and now is always a great time to start.
Insider's Tip: You don't need a membership to try out a class; drop-ins are welcome for only $15/visit, plus your first week is free!
Cumberland River Greenway
Parking & Access located at Morgan Park
411 Hume Street
Nashville, TN
The Cumberland River Greenway is a multi-use trail that follows the winding course of the Cumberland River through Downtown Nashville. Go for a run, take a bike ride or walk the dog for some outdoor exercise that will not only get the blood pumping but also provide a scenic view of the river along the way.
Insider's Tip: Rent a bike from the Nashville B-Cycle Germantown station located at NW 5th Avenue & Monroe Street (right next to Alexis & Bolt) for only $5 for a 24 hour membership. It's a short ride to the trail from here!
Bearded Iris Brewing
101 Van Buren Street
Nashville, TN
Known for their wide range of IPAs, DIPAs, and pales, Bearded Iris Brewing may be the hottest brewery in Nashville right now. Head inside and grab a seat in their eclectic taproom adorned with vintage furniture and larger than life paintings lining the walls, or opt for a spot in the sunshine on their outdoor patio. Either way, get ready to experience some of the greatest local brews Nashville has to offer.
Insider's Tip: Order several beers in the half pint size so that you can sample more of what's on tap. Trust us, you won't want to stick to just one!
Butchertown Hall
1416 4th Avenue North
Nashville, TN
Butchertown Hall is putting a twist on the classic barbeque flavors native to Nashville with a menu inspired by the restauranteur's Texas upbringing, fused with Mexican and German flavors. You can expect to find items like burgers, tacos, steaks, and brisket on the menu cooked outdoors on their smoker along with a large list of local on-tap beers & hand-crafted cocktails.
Insider's Tip: Order the nachos and dig down to the bottom of the cast iron skillet for sizzling cheese, and try their rift on Coca-cola with the Grapefruit-Cinnamon-Black Cardamom hand-crafted soda.
Lazzaroli Pasta
1314 5th Avenue N, Suite 100
Nashville, TN
Walking through the streets of Germantown you could easily miss the unassuming building tucked away from the road that houses Lazzaroli Pasta. Trust us, you don't want to miss out on the Italian wonderland that awaits you inside. Covering the walls are refrigerators packed to the brim with fresh pastas and homemade sauces that will make your mouth water with just a glimpse. Don't forget to round off your grocery list with Itailian pantry items such as meats, cheeses, olive oils, and hard to find items such as duck fat.
Insider's Tip: Try one of the unique ravioli flavors such as goat cheese & pear and beef short rib & chianti for an easy weeknight dinner or impromptu dinner party with friends.
Bits & Pieces Antique Boutique
402 Madison Street
Nashville, TN
Look for the turquoise warehouse with the garage door ajar and you'll know that you've reached Bit & Pieces Antique Boutique. Head inside for an eclectic treasure trove of antiques, clothing, artisan pieces and gifts. With two full floors of unique products, it's impossible to leave empty-handed.
Insider's Tip: From jewelry making workshops to the Germantown Art Crawl, check out their website (https://btsnpieces.com/events) for a list of upcoming events and workshops held within the boutique.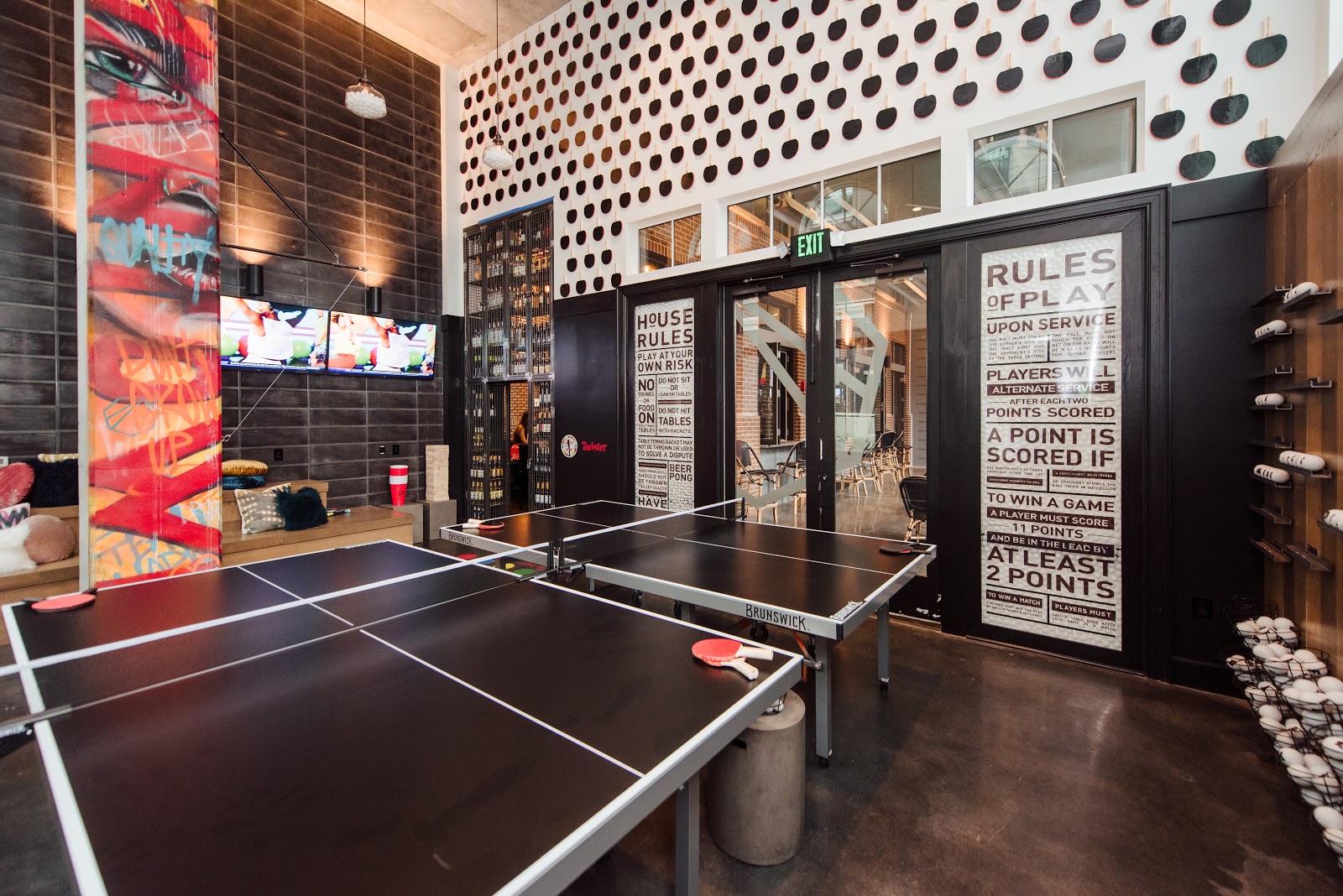 The Goat
1220 2nd Avenue N, Suite 100
Nashville, TN
Although technically a restaurant, The Goat is so much more; it's a lively social space dedicated to bringing people together. Their menu includes community-inspired dishes such as Hot Chicken Pizza & Farmhouse Tots (crispy tots, pork belly, fried egg, beer cheese, scallions & sriracha aioli) along with crafted cocktails, and a large range of bourbons and brews. Challenge your friends to a game of ping-pong in the game room while you wait for your food to come out!
Insider's Tip: Want to enjoy live music without heading into the craziness of Downtown Nashville? Check out their website (https://www.lcgoat.com/events?category=Nashville) to find their live music schedule.
Did we miss your favorite hidden gem in Germantown? We want to hear about it! Tag us on social @lifestylecommunities and tell us about it.